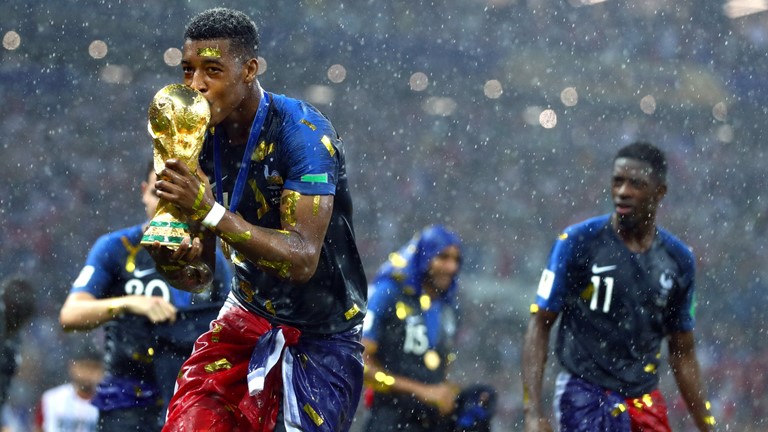 France wins 2018 World Cup
final and Paris has erupted with the rest of the country
It was a final that had everything Russia 2018 has been celebrated for, everything it has enthralled us with, except one key ultimately decisive factor: a surprise. France football lifted their second World Cup 2018 trophy because Croatia football just couldn't lift themselves that bit further, that bit more, although the end result of 4-2 - making this the highest scoring final since 1966 - was one of many factors that felt so unfair on them.
The 2018 World Cup is over, and 20 years after capturing France's first World Cup in home soil in 1998, Les Bleus brought the trophy back home on Sunday with a thrilling 4-2 victory over Croatia. It was the usual suspects scoring on Sunday, with Paul Pogba, Kylian Mbappe, Antoine Griezmann and, of course, the own goal giving France a 4-2 victory over a Croatia team that had an amazing run.
That was at least the surprise of the game, even if there was nothing surprising about the eventual winners. France were really made to work for this, in a way they haven't been throughout this World Cup, and in a way that made them look so mortal and often so much less than world champions for the first time. That that happened on the day of glory is ironic, but maybe part of the challenge, part of the journey.
President Macron was also more than a little thrilled by the result.
The brilliant finishes by Paul Pogba and Kylian Mbappe put a real gloss on the victory, both in terms of aesthetics and the score, but they were not when it was won. They were not when this 21st World Cup final was decided.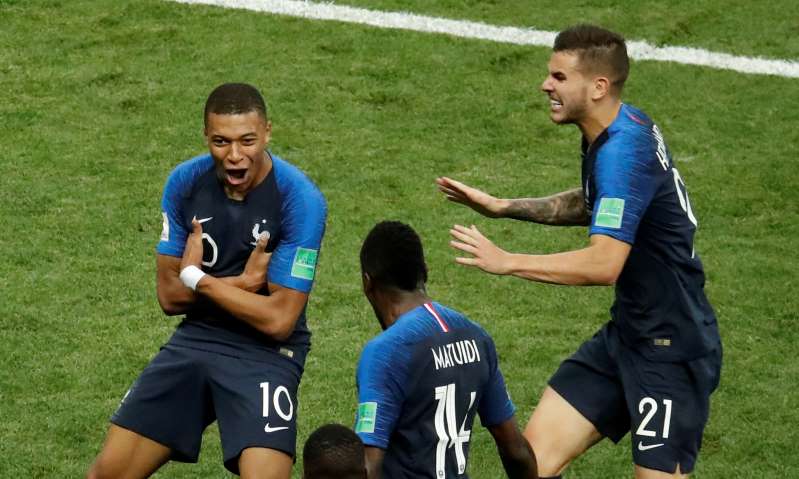 When France opened the scoring, Paris erupted.
France had a tough, tough road to get to this point. The team had to beat the likes of Argentina, Uruguay and Belgium, and none of those wins came easy. However, once the team captured its second Cup, the reaction was jubilation -- and relief.